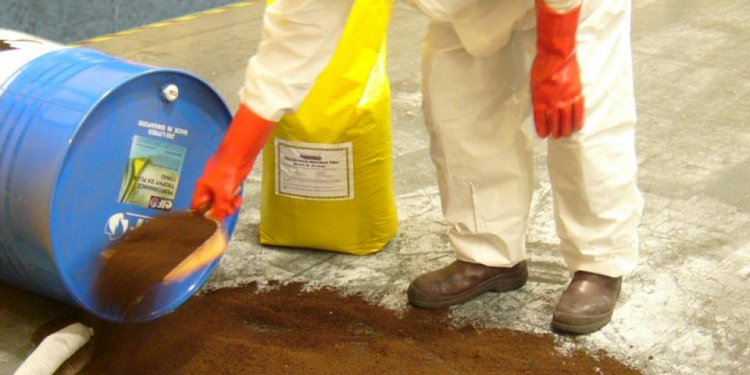 Emergency Spill Kit contents
The perfect vehicle crisis spill reaction system for technicians taking care of BC Hydro jobs.
Made for toughness in a heavy duty oil and water resistant red nylon bag, with zipper and carry manages.
This BC Hydro car Spill system meets well behind the seat of one's vehicle. Effortlessly identified with yellow "Spill Response Kit" screenprint.
Standard Articles:
15 Absorbent Pads (Oil, Gas & Diesel)
2 3" x 8' Absorbent clothes (Oil, petrol & Diesel)
1 3" x 4' Absorbent Sock (Oil, Gas & Diesel)
2 Large Bags of Loose Absorbent
1 1 Lb. Jar of Plug letter Dike (Leak fix Compound)
1 36" x 36" x 1/8" Neoprene Storm empty Cover
1 Poly Disposal Bag with vinyl Tie and Label
1 Roll - Yellow Care Tape
1 Laminated Spill Instruction Sheet
1 Laminated Listing Of Articles
Also offered: BC Hydro Generating Station Emergency Spill Reaction System.
Please for more information and amount rebate pricing on BC Hydro Spill Kits.
Share this article
Related Posts