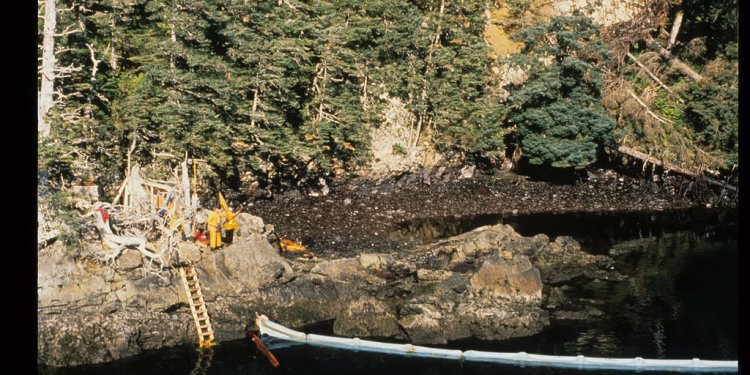 Exxon oil spill Alaska
went aground last March 24, spewing 11 million gallons of crude oil into Prince William Sound, some dreaded the pristine seas would never recuperate. Bryan Hodgson evaluates the worst tanker spill in U.S. history and a six-month, billion-dollar cleanup energy.
By Bryan Hodgson, National Geographic Senior Writer
Photo by Natalie Fobes
At the beginning, once the supertanker Exxon Valdez gutted by herself on Bligh Reef and vomited 11 million gallons of crude oil into Alaska's exquisite Prince William Sound, it seemed really just like the ending of a world. Seabirds had been dying because of the thousands into the muck. Vast stocks of salmon and herring and halibut would perish after that, naturalists dreaded, and with them an industry and a way of life. On 8th day's the catastrophe we strolled shorelines that glittered black in so far as I could see. A pitiful few cleaning vessels confronted the biggest tanker spill in united states of america record. What hope could there come to be?
Five months later we wandered those shores once again. Extremely I found pink salmon spawning in a flow that had been choked with oil, and I also smelled fresh seaweed on a pebble beach in which native germs had eaten most of the oil away.
Share this article
Related Posts