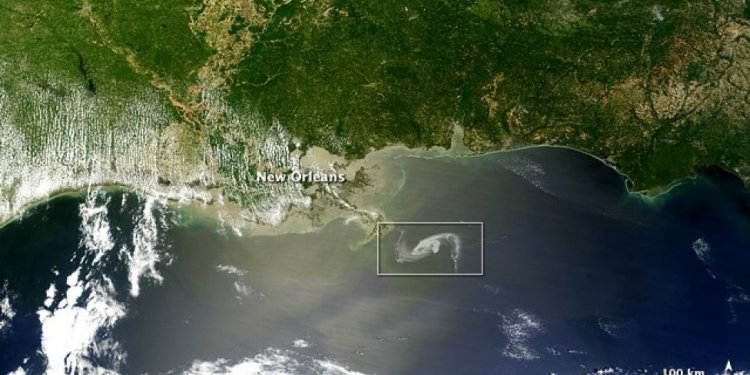 Oil spill from space
Comparing satellite images taken before and after understood oil spills—like the one which flowed from late 2008 to very early 2009 near Bodo, Nigeria—a swath of devastation becomes apparent. In 2006, despite many years of oil extraction, dense tropical plant life blanketed the region, as evidenced because of the healthier red glow obtained by the satellite's infrared eye.
By January 2009 demise had eaten through the landscape, showing up in green and black colored, focusing on those areas holding the oil-polluted river. Water itself sported a rainbow sheen, whereas mud into the tidal flats changed from yellowish to an oily gray. All informed, oil corrupted some three-square kilometers of waterways and surroundings.
The American Association for development of Science Geospatial Technologies and Human Rights Project completed the study meant for an Amnesty International work known as "Eyes on Nigeria." The campaign is designed to monitor conflict in Nigeria along with environmental dangers including oil spills and fuel flares, which have been banned since 2008 but could remain detected from area. Near Bodo the aim is to force Shell oil organization to pay $1 billion to clean within the oil contamination and its aftermath.
Share this article
Related Posts